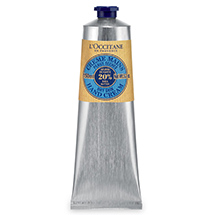 [Expired] Wow, here's a nice freebie- get a free 10 ml hand cream from L'Occitane by clicking here and "Liking" their Facebook page.  Fill out the short form and you're done! They'll mail you the voucher for the hand cream in a few weeks.
Daily Citron Time Test: It only took me 43 seconds to Like their Facebook page and fill out the form, so this freebie is well worth it.
I found this offer on Freebie Shark, a reputable freebie listing site.